Market & Event Calendar
May 20-21- U District Street Fair, Seattle
May 27- Making Local: Bothell
June 4- Valley Made Market, Mt Vernon
June 24- Home Farm, Blaine
July 14-16- Redmond Arts Festival
July 22- Home Farm, Blaine
July 28-30- Bellevue Downtown Arts Market
August 4-6- Anacortes Arts Festival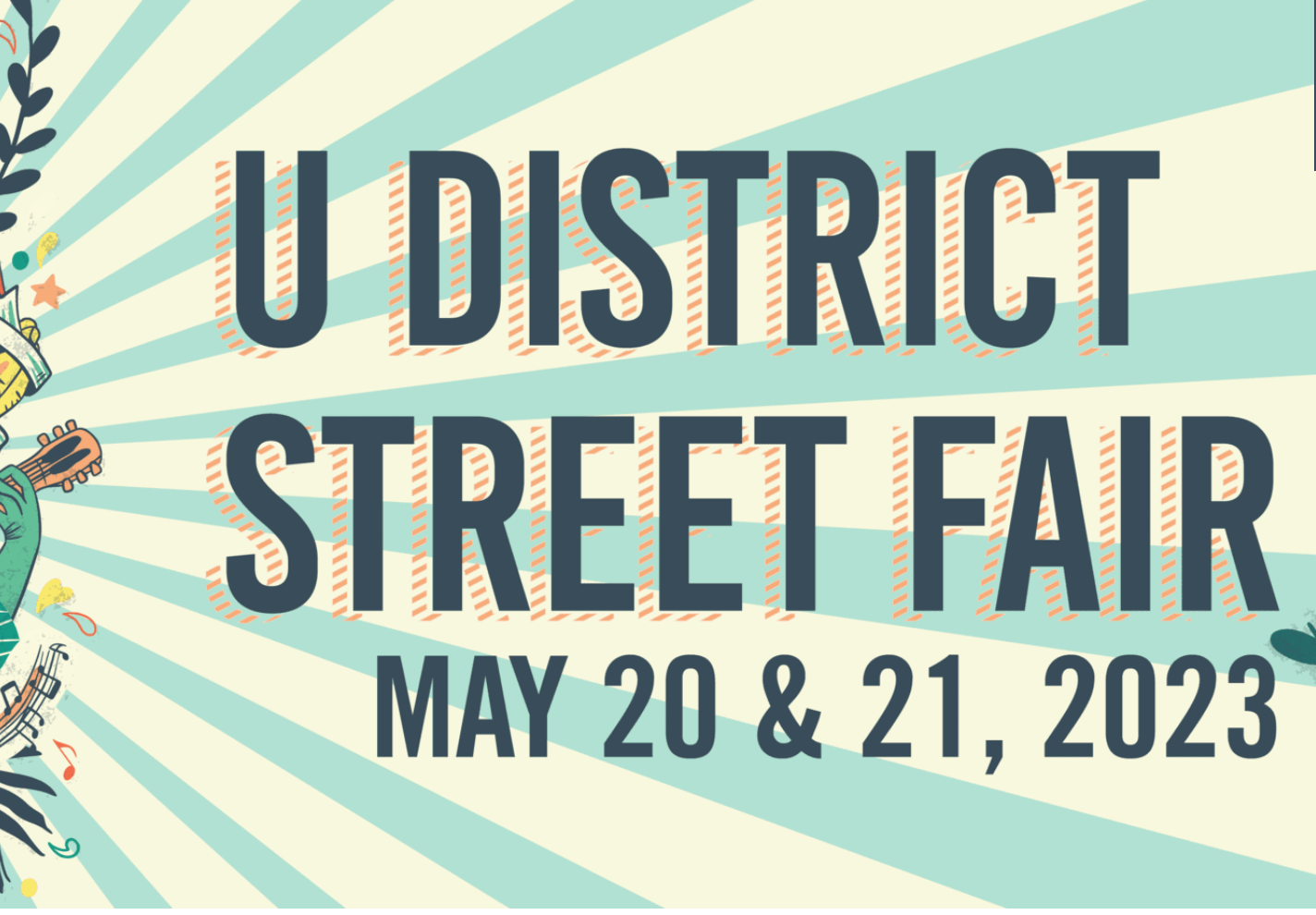 May 20-21
The U District Street Fair returns for its 52nd year during the weekend of May 20-21, 2023 kicking-off Seattle's summer event season with a 10 block-long arts and crafts fair that takes over University Way (a.k.a. "The Ave").
The two-day event will also feature free live music and performances, and over 40 food trucks and booths. This Seattle tradition regularly attracts over 50,000 visitors and for the first year in its history, is accessible by link light rail which will transport visitors to the middle of the event at NE 43rd Street.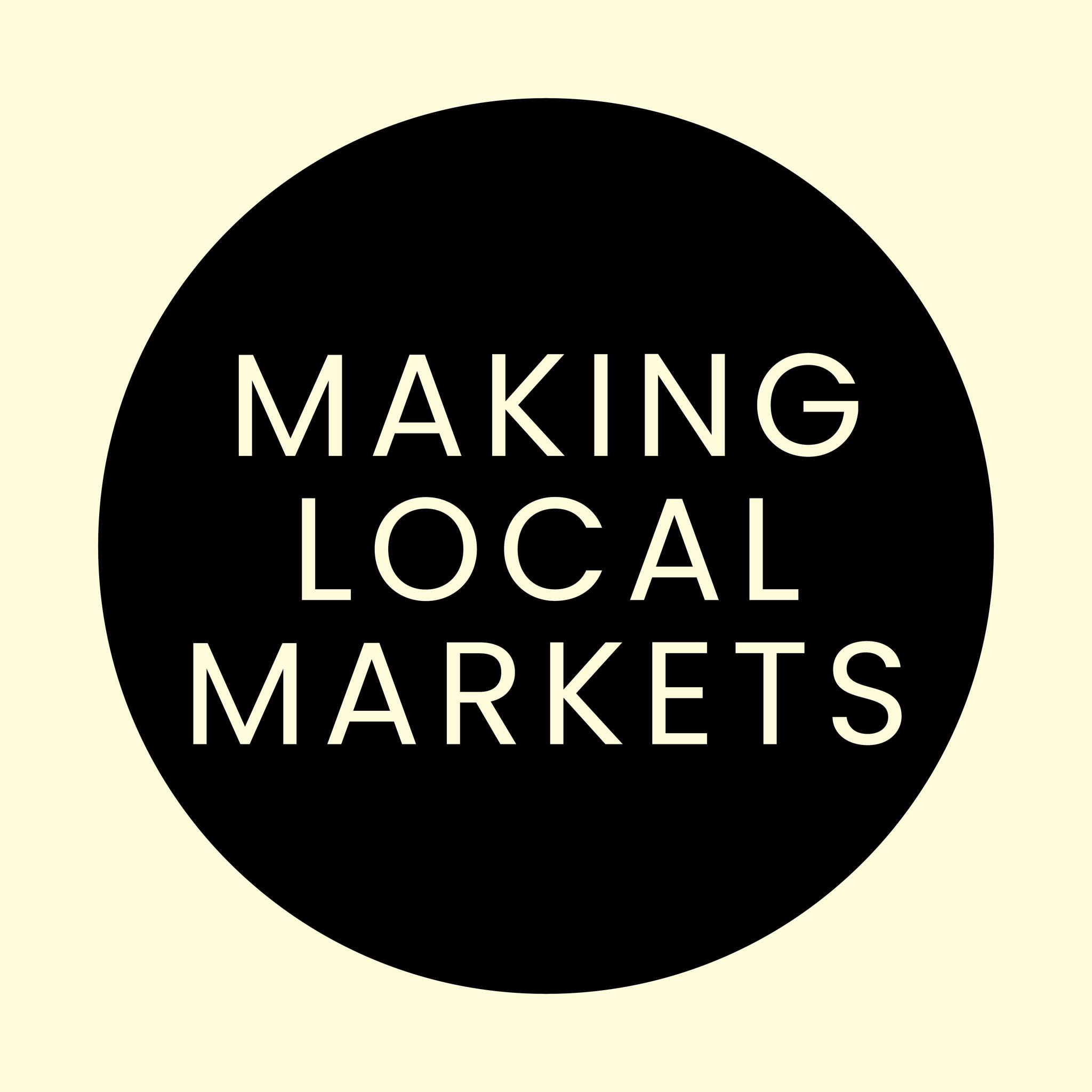 May 27
Bring your pets, bring your family, and come shop from these incredible small, local, and handmade businesses! All are welcome here! 10-4
Bothell City Hall Plaza + Festival Street
18415 101st Ave NE, Bothell

There's free parking in the City Hall garage as well as lots of surrounding area lots and street parking

Join us for the Market then stay for the other cool stuff Downtown Bothell has to offer:
- the Sammamish River trail and iconic Bothell Bridge
- the Pop Shops on Main and their pop ups
- the boutiques and restaurants on Main Street, off Bothell Way, and within just a few blocks of the Market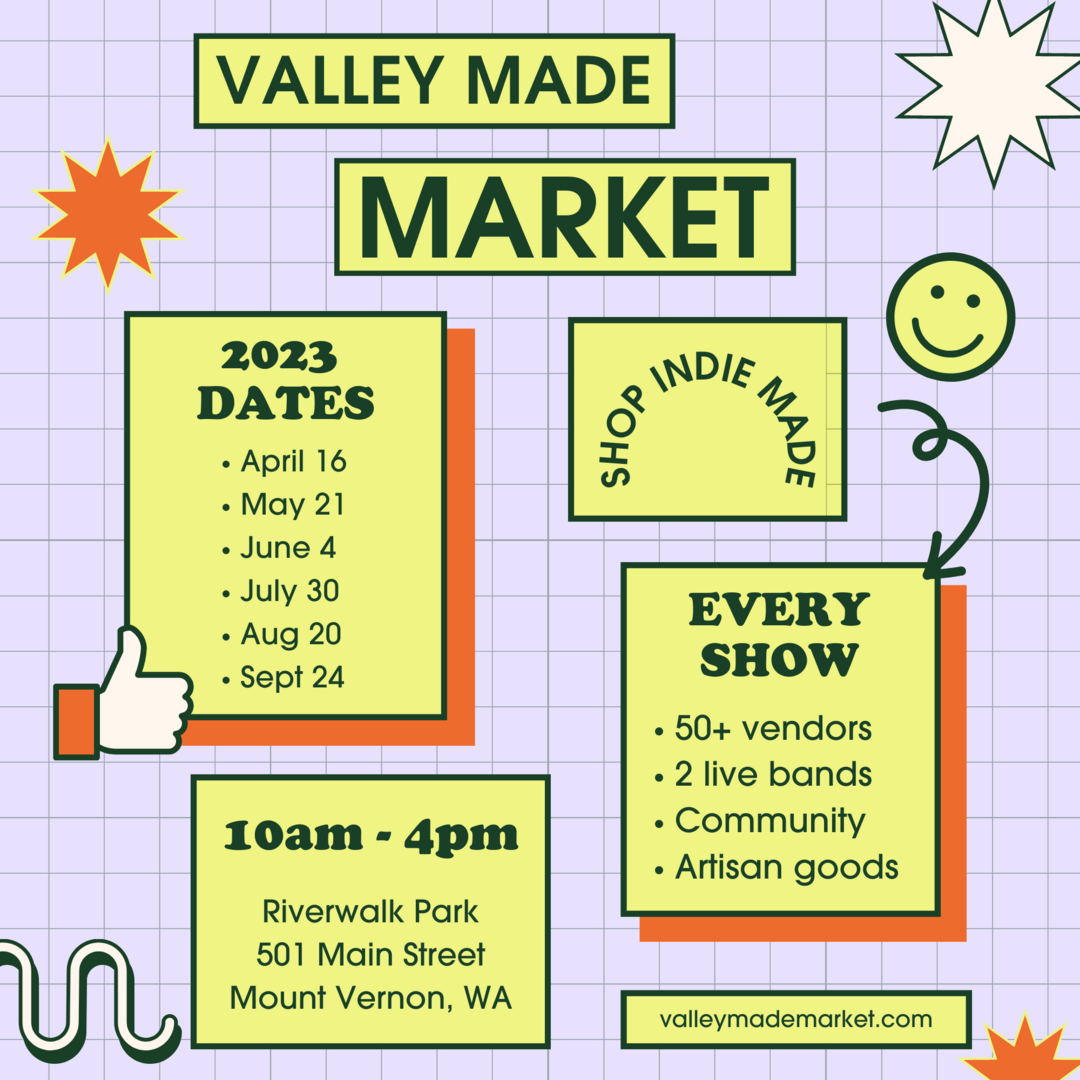 June 4, August 20, September 24
Valley Made Market, Mount Vernon
Come for the shopping, stay for the experience! Our makers market is a true showcase of local talent, with 50 incredible vendors offering an unbeatable selection of handmade and artisanal products at each of our outdoor events.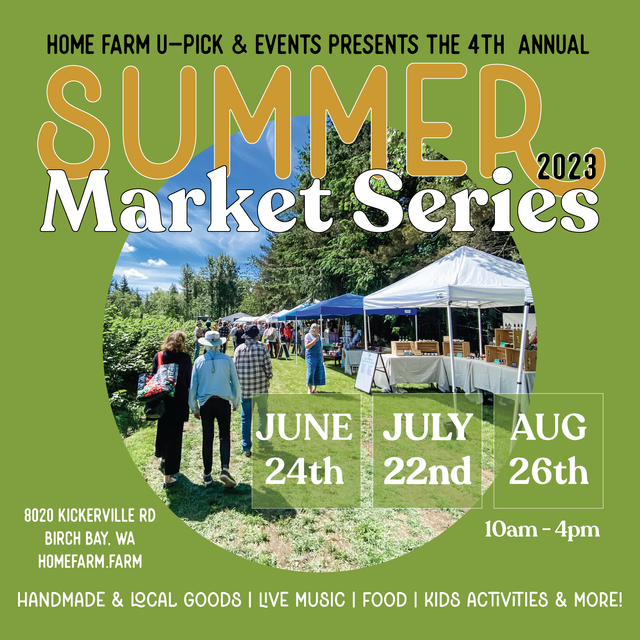 June 24, July 22, August 26
Home Farm- Blaine/Birch Bay
The makers market is back and bigger than ever! 40+ artisan vendors ~ food trucks ~ kids activities ~ live music ~ fresh picked fruit, veggies, flowers & sourdough bread
"Our vision has always been to have a farm that brings our community together. A refuge from the everyday rat-race, a place to enjoy the simple things in life, like a field of flowers or the taste of a fresh picked berry."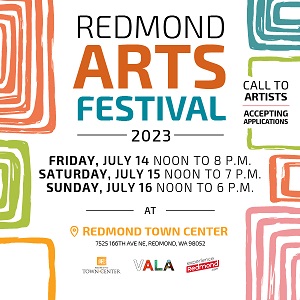 July 14-16
VALA Eastside and Redmond Town Center are excited to gather artists, craftspeople, and designers for the 12th Annual Redmond Arts Festival at Redmond Town Center. This three-day outdoor festival takes place July 14th-16th, 2023, and features approximately 60 artist booths, a community art project, and live entertainment.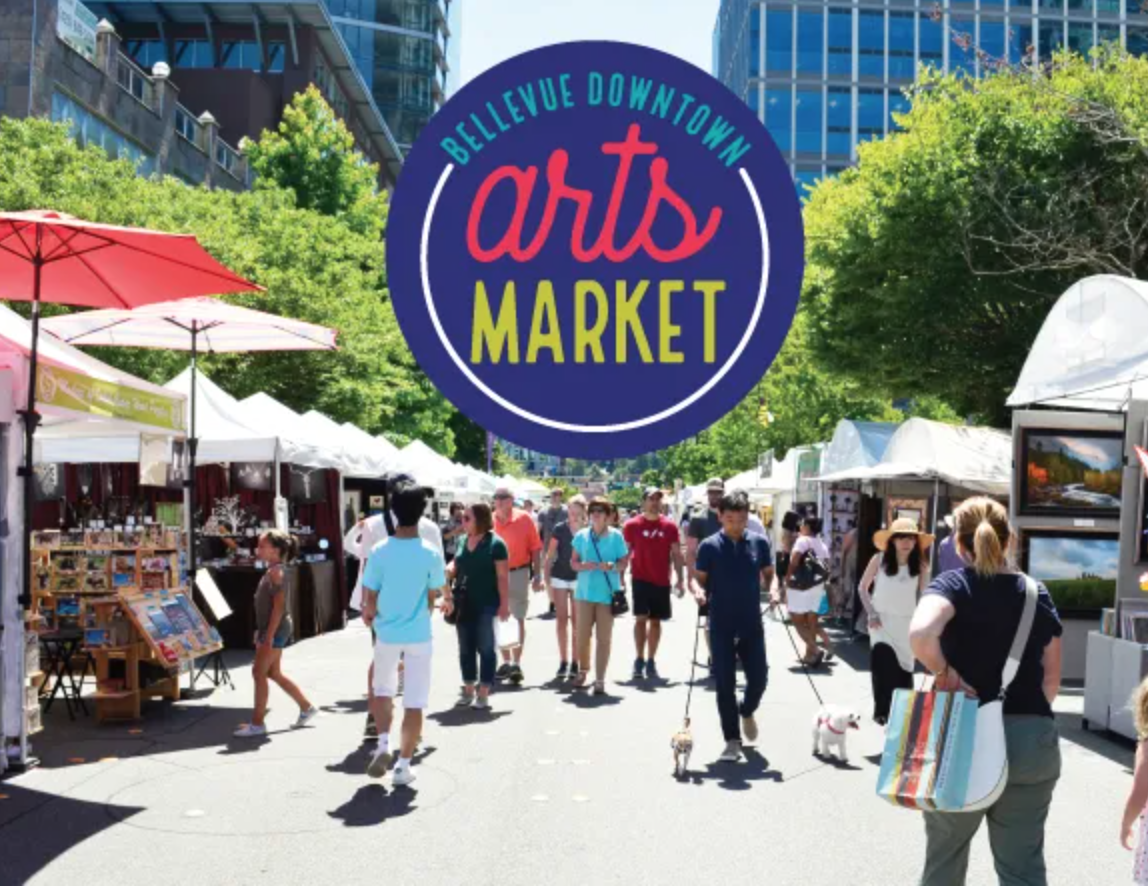 July 28-30
Bellevue's signature arts festival weekend. Come get a taste of the arts! You'll experience the original work of more than 100 artists in an open-air showcase of sculpture, jewelry, home décor, wood and glass work, fabrics and more.
Peruse an eclectic mix of outstanding arts and crafts and discover the perfect treasure from baskets and beadwork to paintings and pottery. Jazz, blues and rock musicians will entertain you from the stage while you stroll.
Bring the entire family, and plan for a weekend of fun in the heart of Downtown Bellevue.
Friday & Saturday, 10am - 6pm
Sunday, 11am - 5pm